public record information
---
Beal's Road Cemetery Plot Number: 21
Name: Burns,Mary E.
Gender: F
Birth Date: 06/16/1834
Date of Death: 06/16 /1842
Place of Death:Bedford,NH
Burial Type: Full
Father's Name: Wiseman C.
Mother's Name: Elizabeth
Spouse's Name:
Notes or Inscription:
Emblem: Willow tree
Mary E.
daughter of
Wiseman C.
& Eliza Burns
died
June 16, 1842
AE. 8 years
Daughter sister thou hast left us
here thy loss we deeply feel
But 'tis God berefit us.
He can all our sorrows heal.

click on image to enlarge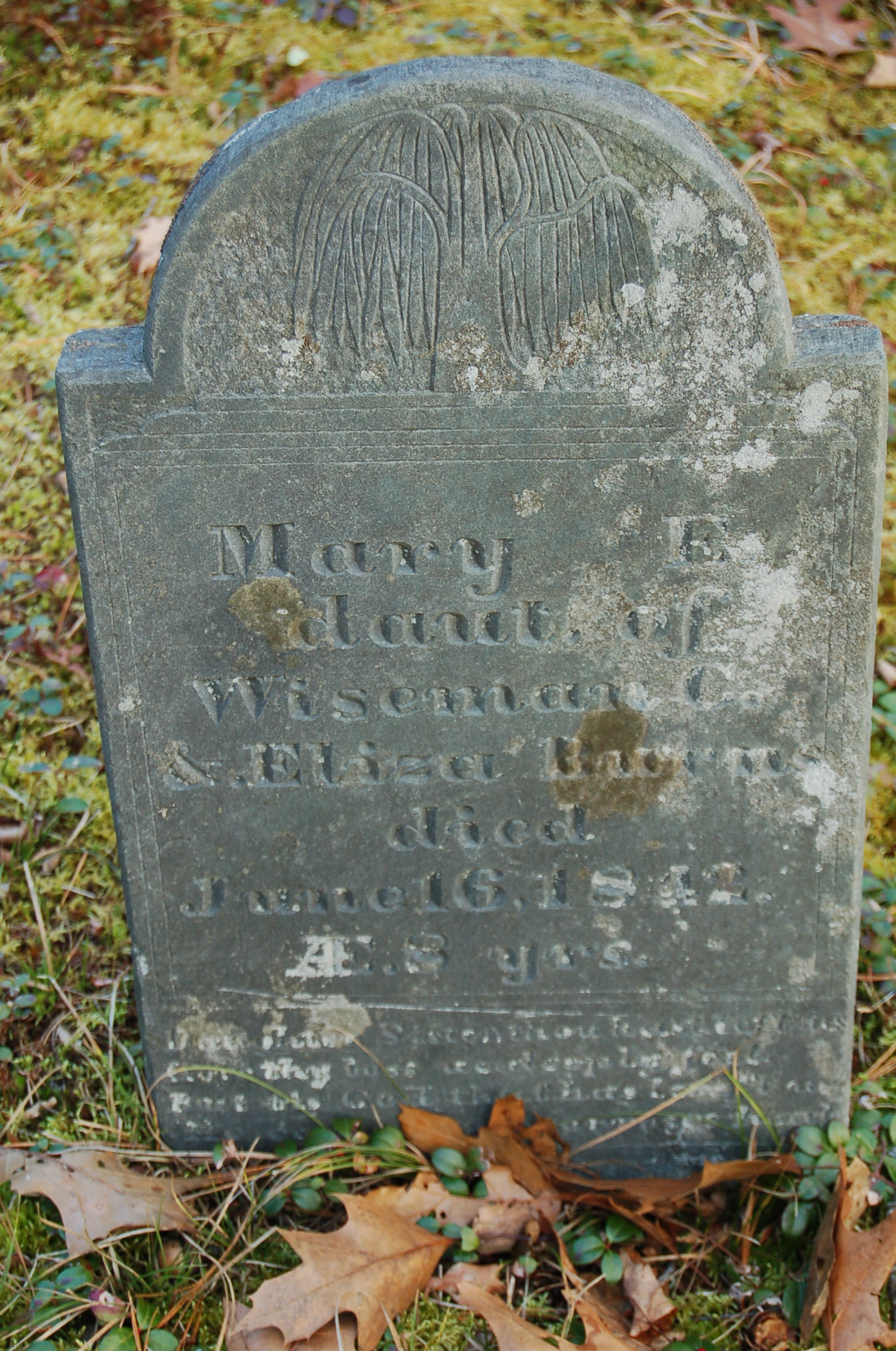 ---